MEET YOUR COACH AND YOGA THERAPIST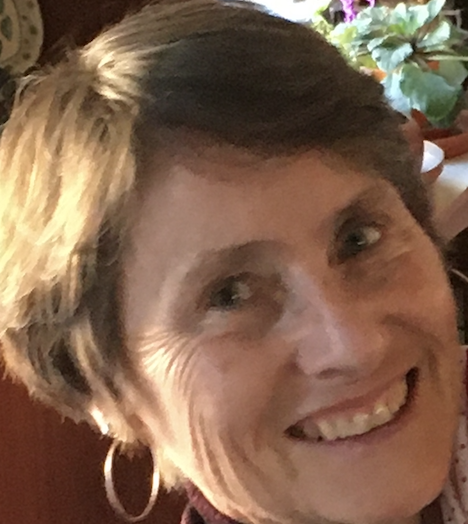 I have lots of stories I could share about my struggles with feeling not-enough, but the story I really want to tell you is about when my parents dropped me off in Switzerland against my wishes to spend my last two years of high school attending boarding school.
The town of Leysin could be reached only by gondola. My footlocker was loaded at the base of the mountain. My mom, dad and I took our seats where we could each have magnificent views. The gondola jerked suddenly, then settled into a gentle sway on the way to my future.
As we climbed, I noticed my mother was rapidly turning a putrid green, struck unexpectedly with extreme altitude sickness. By the time we reached the summit, she was too faint to stand and my father was doing his best to care for her. I stepped from the gondola to the platform where my footlocker was unloaded, and then watched the gondola began its descent with my parents aboard.
I did not speak French. I did not know where the school was located. I had no contact information. I had no plan. I felt broken, abandoned and lost. So I sat on my footlocker, attempting not to cry. And as I perched there, something began to emerge within me. An awareness that it was now up to me, and I was all I had, created an intense shift within me. Jumping off the footlocker, I was a different me. Transformation had happened; I knew I was enough. I could and I would create my way.
And since it happened for me; it can happen for you and I'd love to share your journey with you as you step into your enoughness!
Lots of very full years have passed since that gondola ride. I attended college, taught school, became a counselor and then a coach, and directed a program for university students which once again took me on many international travels. My loving husband and I live near our son, his wife and two darling granddaughters. Our golden retriever takes us for walks, while our cat expects great service.
Through all of that, my footlocker experience has stayed with me. Now, wherever I go, I believe in others so much they begin to believe in themselves until they too know they are enough. It is truly a joy!
Sally Jo Blair, MA, LPC, PCC
Perspectives in Motion
Certified Professional Co-Active Coach
Phoenix Rising Yoga Therapy Practitioner
"An abundance of Ah-Ha moments."